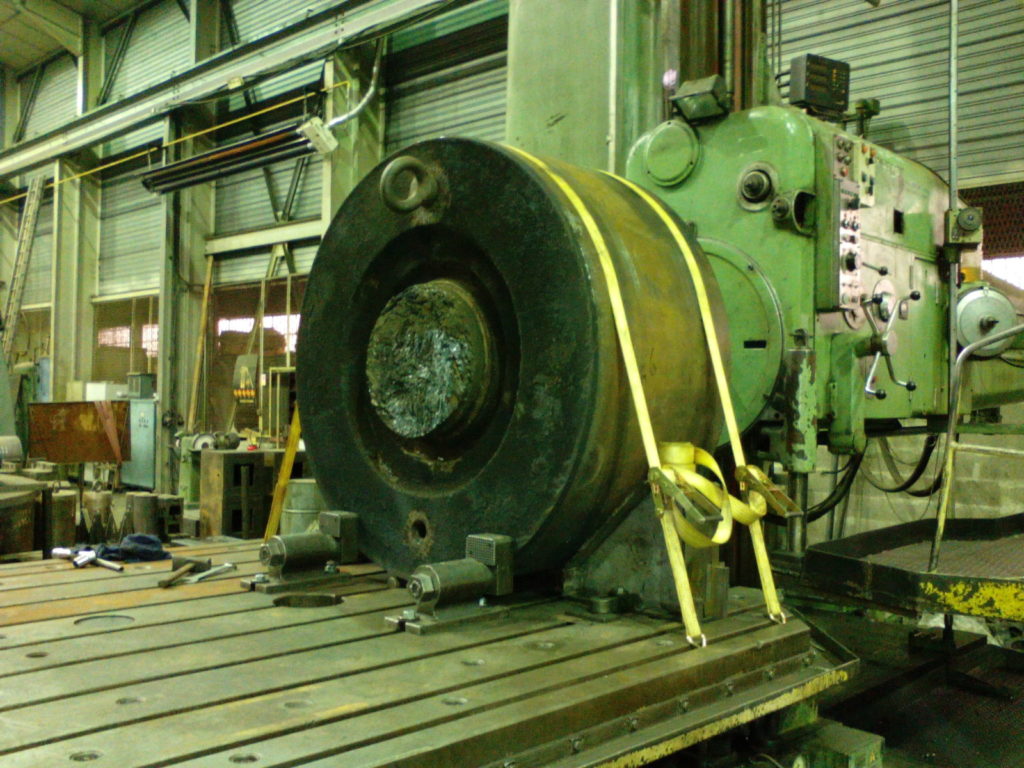 Part: Kiln roller
Work: Roller on boring machine to extract shaft
Sector: Cement (France)
SERCEM INDUSTRIE is well known in the field of heavy mechanics for 50 years in the region of Lyons in France . 
Our customers are renowned international operators such as Lafarge- Holcim , Heidelberg ,  , Alcoa , Rusal etc ..
They are all world leaders in the field of mining , cement & mineral chemistry .
Our know-how is the mechanical improvement of production equipment such as rotary kilns , rotary dryers , mills, crushers etc…
As such , we present you a recent achievement on behalf of one of our french client
Project: Repairs to kiln roller Diam. Replacement of the roller shaft .
Sercem Industrie carries out the repair of the roller in its workshop
WORKSHOP SERVICES
Supply features:
Shrink disc diameter: 500 mm, adapted to the Ø of the recovered roller.

Ø of the spindles: 480 f7

Length: 2169.40 mm
Accessories
2 shrink discs

4 1/2 stop rings

1 set of screws
The machining operations include
:
US and MT checks of the recovered roller

Cutting of the 2 spindles by flame cutting

Removal of the damaged shaft by drilling 

Remachining of the roller bore after removal of the shaft 

Remachining of the track Ø 1500 mm 

Shrink-wrapping of this shaft on the renovated kiln roller

Dimensional checks

Packing of the roller