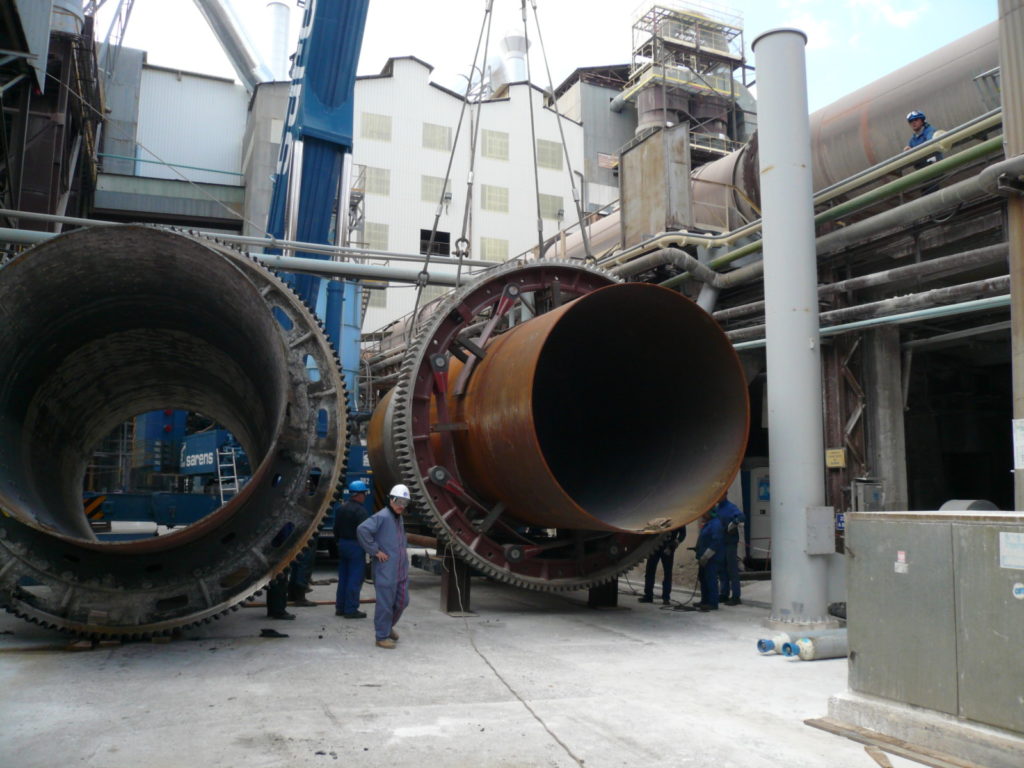 Equipment: Calciner
Sector: Alumina / France
Project: Refurbishment of a calciner rotary kiln
Sercem supplied and changed a shell section with girth gear, pinion and housing, the tyre and its pads, as
well as installing the drive system on the central kiln support. This was a typical turnkey project for us.
Sercem managed the design work, the manufacture of replacement parts, on-site assembly and
commissioning assistance.
Duration of work : approx. 3 weeks.