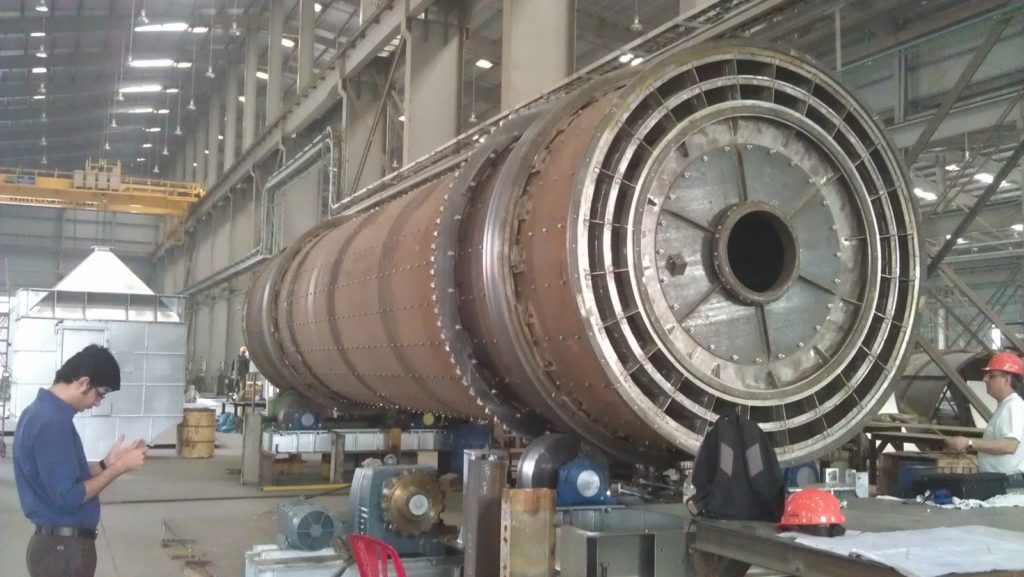 Equipment: Kiln
Sector: Petrochemicals / India
Project: Engineering: Design & studies, production monitoring on behalf of our customer Supervision of assembly and commissioning assistance.
Sercem managed a project on behalf of a French operator setting up a subsidiary in India. The project was managed by a local engineering office, except for the kiln, which we managed directly with the French customer.
As customs duties were high, the unit had to be manufactured locally. Sercem has managed local manufacturing in other countries for many years, so we were up to the challenge.
Specifications:
With assistance from the local provider firm, we sourced Indian subcontractors, selecting a panel of three who we consulted on behalf of our customer.
This 2-year project was managed by our local office.
This was a successful project that helped us get to know Indian manufacturers and local customs more closely. A first for the firm and beneficial to our experience.