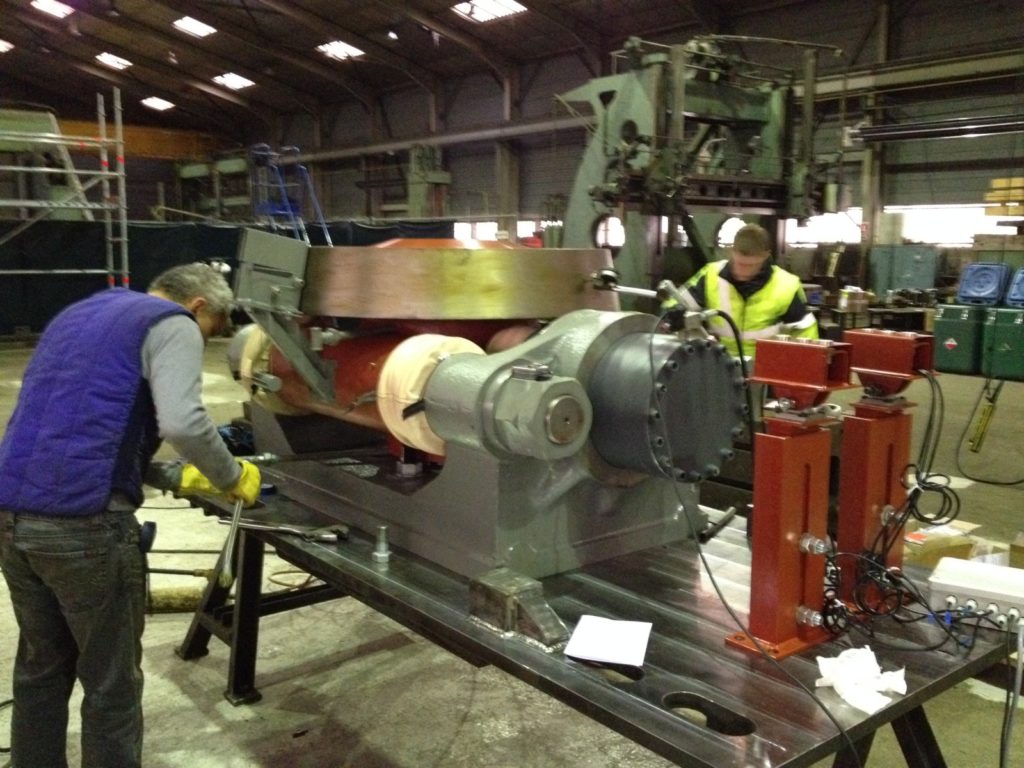 Equipment: Rotary kiln
Sector: Cement / Ethiopia
Project: Supply of complete hydraulic thrust block system: 100 T on a cement kiln
Sercem Industrie delivered a full installation to replace the existing one, which no longer met the requirements of the kiln.
We received the technical data from the customer during the request for quotations phase.
Sercem Industrie was selected to manage the whole project, i.e. design calculations and studies, manufacture, factory testing and delivery.
We specified all equipment supplied, comprising the hydraulic ram and hydraulic unit, the controller and sensors, the electrical connections and mechanical devices.
Maintenance and user instructions were provided in the delivery, along with on-site assembly drawings.