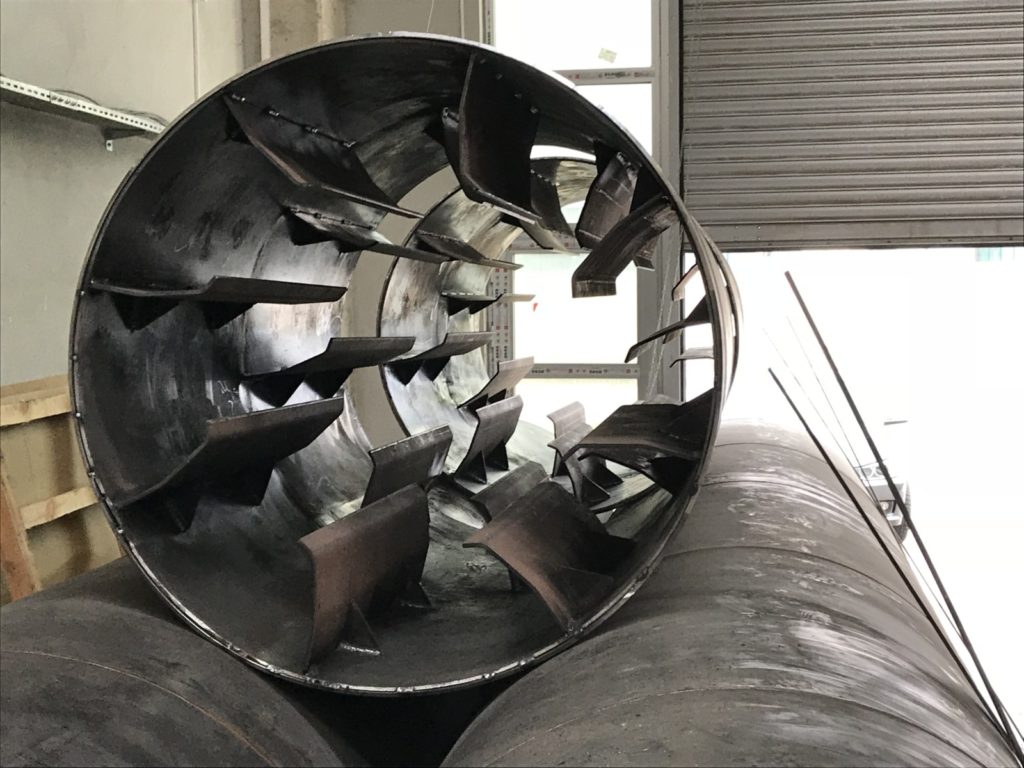 Equipment: Slag dryer
Sector: Cement / France
Project: Refurbishment of a slag dryer
SERCEM INDUSTRIE is well known in the field of heavy mechanics for 50 years in the region of Lyons in France . 
Our customers are renowned international operators such as Lafarge- Holcim , Heidelberg ,  , Alcoa , Rusal etc ..
They are all world leaders in the field of mining , cement & mineral chemistry .
Our know-how is the mechanical improvement of production equipment such as rotary kilns , rotary dryers , mills, crushers etc…
As such , we present you a recent achievement on behalf of one of our client HEIDELBERG CEMENT ;
Project: Refurbishment of a slag dryer
Sercem Industrie produced the design calculations, studies, supplied and assembled the following on site: 
SUPPLY:
 1 set of 6 tubes bodies Lg. 10,6 m, delivered in 2 parts

The interior of each tube is made of 60 thick parts used to reinforce the thickness of

each tube.   

 The tube connections with the central tube

 1 exit facade.

 1 set of outlet seals
 SERVICES on the site : Duration: 18 days (including refractory work)
 Replacement of balls and outlet cover panel on multi-tube dryer

 Geometrical and dimensional checks
The objective of this intervention is to check the alignment of the dryer. This operation will be carried out before and during the renovation works.
The checks carried out are as follows :
3D measurement of roller positions

3D measurement of tyre positions

3D measurement of tubes positions 

3D measurement of center tube positions
Main equipment used :
At the end of the post treatment, a measurement report and recommendations will be communicated to the customer.
 Replacement of refractory material