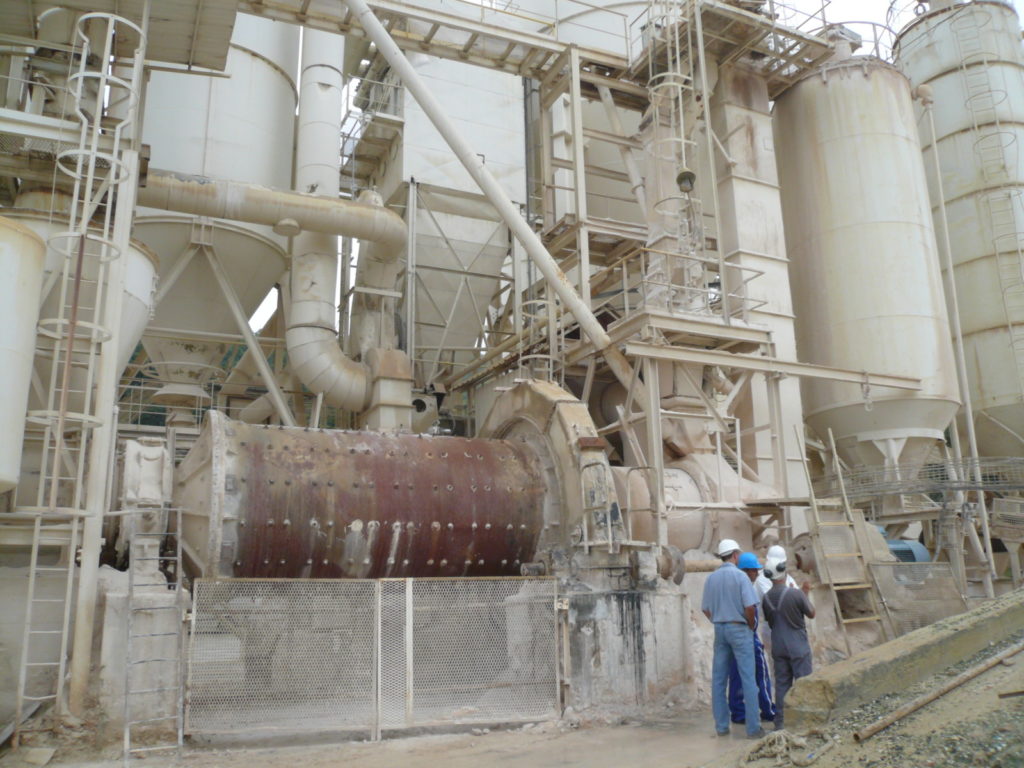 Equipment: BALL MILL
Sector: Limestone quarry / France
Project: Refurbishment and upgrade of a horizontal ball mill
In this turnkey project: We proposed specifications with step-by-step validation by the customer.
Sercem managed the design and calculations as the original equipment was modified.
We managed all manufacturing in our workshops as well as on-site removal and re-installation.
We also provided commissioning assistance.
SERCEM INDUSTRIE is well known in the field of heavy mechanics for 50 years in the region of Lyons in France . 
Our customers are renowned international operators such as Lafarge- Holcim, Heidelberg, Alcoa, Rusal etc ..
They are all world leaders in the field of mining , cement & mineral chemistry .
Our know-how is the mechanical improvement of production equipment such as rotary kilns , rotary dryers , mills, crushers etc…
As such , we present to you a recent achievement on behalf of one of our client , lime manufacturers .
Project: Refurbishment and modification of a ball mill
Changing the diameter of the existing shell . ( 2100 to 2400 mm )
Sercem Industrie made the design calculations, studies, supplied and assembled the following on site: 
SUPPLY 1 shell of Diam.2400 mm x Lg. 4275 mm composed of
:
1 truncated cone on the inlet side

1 central shell

1 truncated cone on the outlet side

1 outlet side shell

1 inlet bottom fixing flange, thickness : 65 mm 

1 flange for fixing the outlet bottom and the girth gear, thickness : 65 mm

2 inspection doors fixed on the shell at 180 °.

The shell will be machined in our workshop before assembly and drilled for the fixing of the liner plates .
Supply of a pre-dryer composed of
:
1 shell int.Ø 1500 mm , th : 10 mm , Lg : 1300 mm

1 set of liner plates adapted to the dimensions of the new shell with

1 row of conical liners on the inlet side

1 row of conical liners on the output side




1 set of cylindrical liners in the central part

1 set of inlet bottom cone plates adapted to fixings in the existing bottom and modified to plate on the bottom in order to avoid having wide bolts

1 set of bolts to fix these liners on the shell and on the bottom of the entrance.

Pre-assembly in our workshop of these liners on the shell and on the bottom of the entrance
WORKS ON THE SITE : DESCRIPTION OF THE WORK
Dismantling of the whole machine on site : works in Workshop
:
On the bottom of the entrance

On the exit bottom

On the girth gear
Reassembly on site
Return transport of the ferrule equipped with its bottoms.

Installation of the shell on its bearings

Reassembly of the upper part of the mill bearings

Reassembly of the girth gear

Attachment of the existing exit piece 

Reassembly of existing accessories removed during disassembly 

Reassembly of the existing girth gear casing