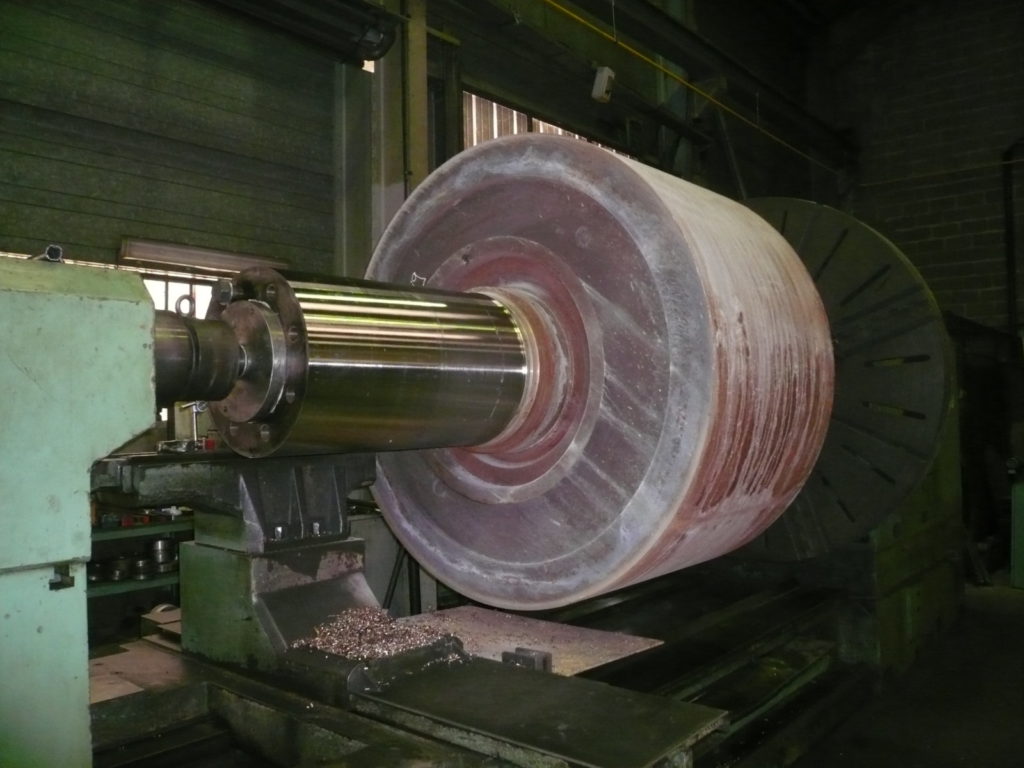 Part: Kiln roller
Work: repairs to kiln roller on horizontal lathe
Sector: Alumina (France)
Repairs to Rotary kiln roller .
Sector : Alumina ( France )
SERCEM INDUSTRIE is well known in the field of heavy mechanics for 50 years in the region of Lyons in France . 
Our customers are renowned international operators such as Lafarge- Holcim , Heidelberg ,  , Alcoa , Rusal etc ..
They are all world leaders in the field of mining , cement & mineral chemistry .
Our know-how is the mechanical improvement of production equipment such as rotary kilns , rotary dryers , mills, crushers etc…
As such , we present you a recent achievement on behalf of one of our french client
Project: Repairs to kiln roller Diam. 1200 mm + supply of 2 half bearings 
Sercem Industrie carry out the repair of the roller in its workshop
WORKSHOP SERVICES
The machining operations include :

    – Mounting on a parallel lathe
    – Cleaning of the roller
    – Ultrasonic inspection of the roller shaft
    – Machining of the roller spindles to a repair dimension.
    – Machining of the outer Ø of the bearing face.
    – Machining of the bearing faces .
    – Dimensional checks