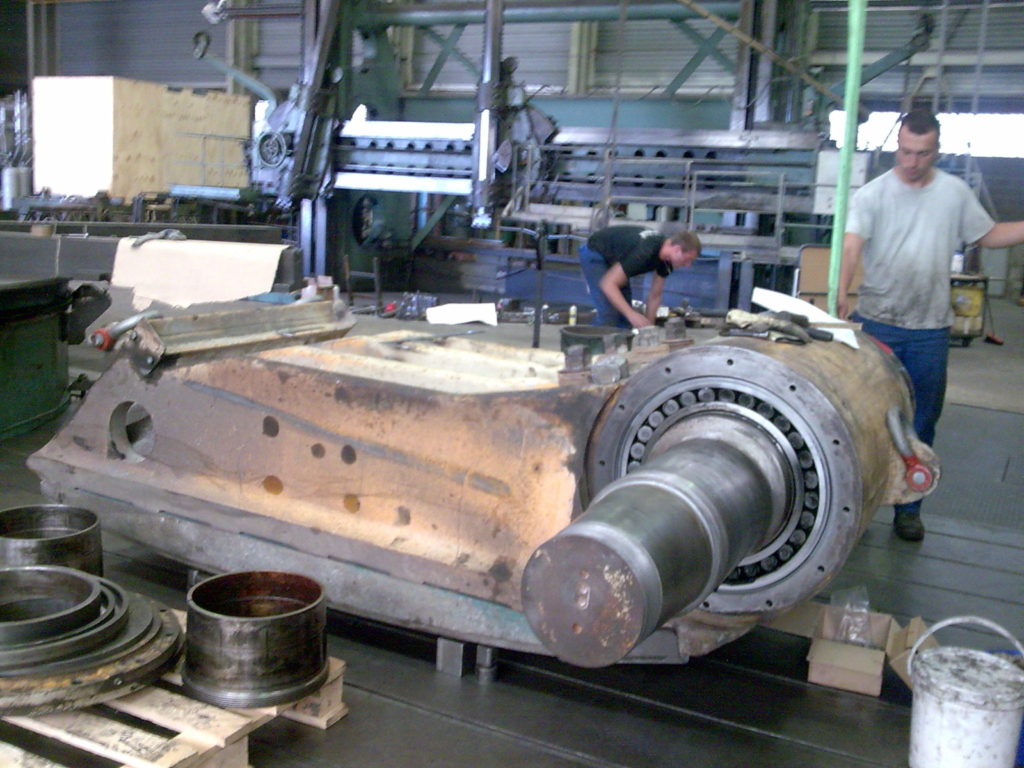 Part: Jaw crusher
Work: repairs to a jaw crusher frame mounted with shaft
Sector: Aggregate (France)
SERCEM INDUSTRIE is well known in the field of heavy mechanics for 50 years in the region of
Lyons in France .
Our customers are renowned international operators such as Lafarge- Holcim , Heidelberg , , Alcoa ,
Rusal etc ..
They are all world leaders in the field of mining , cement & mineral chemistry .
Our know how is the mechanical improvement of production equipments such as rotary kilns , rotary
dryers , mills, crushers etc…
As such , we present you a recent achievement on behalf of one of our client LAFARGE AGGREGATE
Specifications:
The hardest aspect of the work was to repair the shaft, because the bearing seats had been repaired earlier. This required skills and good tooling for the machining, surfacing and rectification of seats.
Summary of works:
Disassembly in workshop
Surfacing and machining of crusher cam
Removal and re-installation of shaft line
Repairs to Primary Crusher rod :
WORKSHOP SERVICES
Disassembly and repair:
Dismantling of the shaft
Cleaning of the arm, shaft and baffles
Dimensional check of the shaft
Metallization of the shaft ( 13 % chromium )
Machining and grinding of bearings seats .
Reassembly
Putting the shaft with its bearings in place
Fitting of the bearing retainer flanges
Fitting of the baffles and inner flanges
Fitting of the 2 bearings with their clamping sleeves
Fitting a spacer and tightening the bearings with the hydraulic nut
Fitting the bearings
Fitting of the inner flanges and baffles
Fitting and tightening the retaining nuts